Testimonials
Highlights
"I highly recommend the suitability of Janice in the care of any pet."
"I would not hesitate to leave my pets in Janice's care…"
"I have known Janice for 10 years and she is a model pet caregiver."
"I recommend Janice to anyone wishing to have excellent pet services."
"Janice is a compassionate and gentle person"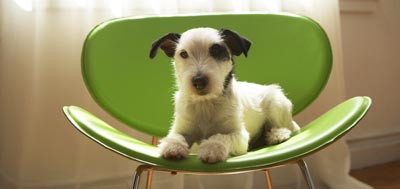 Actual Reference Letters
I have had the privledge of observing Janice on numerous and varied circumstances regarding the care and interaction of animals.  She is kind, patient and gentle with all animals – large and small.  I have never seen an animal shy away from her and in fact, have only witnessed the excitement and acceptance of them for her.  My pets have loved her from the first moment they met, and her love and care of her own dog was second to none. I highly recommend the suitability of Janice in the care of any pet. – Sydney, Biscuit and Captain's Mom
---
As a longstanding pet owner myself, I believe I can recognize  and appreciate a caring and compassionate person when it comes to pet care. More important however is the opinion of the pets as undoubtedly they know best who are the genuine, loving caretakers in their lives. I have had the opportunity to witness interaction between Janice and a number of dogs and in each instance, I saw the natural bonding one would expect from both parties when there is real welcoming.  I also am well aware of Janice's love and caring for her own dog Nikki. In short, I would not hesitate to leave my pets in Janice's care as I am confident they would be well taken care of in my absence. – Verne F.
---
Janice Wagner is an extraordinary dog and pet services professional, who I have known to consistently provide one-hundred and ten percent effort and attention to all of her dealings with both pets and their owners. I cannot say enough about how grateful I have been to work with Janice as an associate of my pet services business. Janice is calm, assertive and loving at all times when working with animals, and is always courteous, reliable and communicative with her clients.  It is without any hesitation whatsoever that I recommend Janice to anyone wishing to have excellent pet services.
I have known Janice for many years now and am excited to hear that she has started a pet care company.  Her dog Nikki was a patient of mine and Janice always showed great concern for her pets' welfare.  Even under difficult circumstances, she was always determined to provide the best care possible for Nikki.  Janice is a compassionate and gentle person and I wish her every success with Furbabies. – Sincerely, Dr Meredith Dunki (Silver Springs animal Hospital)
---
From the moment Janice met our dog Murphy, I knew we had found the right person to care for him in our absence. Janice is highly capable and very dependable. She has stayed in our home on more than one occasion and we always return to a very content, relaxed dog. Besides regular exercise and playtime Janice gives Murphy lots of love. It gives us such piece of mind when we go away to know Murphy will be in Janice's capable hands. I highly recommend Janice as a pet sitter/ dog walker. – Lee Anne C
---
We have 3 golden retrievers (one senior (16) and two who are 8). We have used Ms. Wagner's live-in pet sitting and dog walking services for the past five years or more. She also does daily visits for us and, if not available for live-in sitting, multiple visits/day during our shorter term absences.
We highly recommend all of Janice's services (and have recommended her to our friends). She is professional, truly caring of our dogs, and goes the "extra mile". Our dogs show genuine affection for her and are happy and content when we return home, tired from their playtime with Janice(whether from a longer term stay or her daily visits and now walks).
We also take great comfort in the safety of our home when left in Janice's hands. She is careful and considerate, making the extra effort to see that our path is shoveled and the like. Janice is also easily reachable and checks in while we are away, providing an extra level of peace of mind. – Tammy C. and Tim T.
---
It is my pleasure to provide a letter of reference for Janice Wagner. Janice has worked with us for the past five years and has taken wonderful care of my dogs. I've found Janice to be extremely reliable and trustworthy. She is also very accommodating with changes to our weekly walk schedule and last minute bookings.
Janice currently cares for my two large breed dogs. She has been very helpful with assisting in off leash and recall training. My dogs always look forward to seeing her for weekly walks and love it when she stays with them overnight when I am out of town. Although I have a really hard time being away from my dogs, I know when Janice stays with them that I can travel with the peace of mind that they are getting the best care. I've always come home to tired and happy dogs.
I feel that Janice truly cares about animals and is genuinely concerned about their well being. She is one of the hardest working people that I know. I highly recommend her in any role working with and caring for animals. – Jennifer B

---
Please accept this reference for Janice Wagner. My family has had the pleasure of utilizing Furbabies Walk 'N' Sit Pet Services for our chocolate lab Diamond. If Diamond could put into words her experience with Janice she would certainly say that she looked forward to every walk with Janice and her other Furbaby friends. Diamonds actions however speak louder than any words could explain and her level of excitement as Janice's vehicle pulled up to take Diamond for her outings was evident that a bond has been created between her and her animal loving friend.
Janice is reliable, dependable, and trustworthy. Right from our first meeting with her we realized she is one of a few individuals who have a special gift and talent with animals. She is caring, nurturing, and sincere in her attention to Diamond. She is genuine in her work and this is why I would recommend her services to other pet owners.
Please feel free to contact me should you have other questions pertaining to Janice's services as a dog walker. – Amber S
---
I just wanted to express how much we enjoy having Janice walk our dogs as well as stay overnight with them. It is such a relief knowing that Cabo and Arwin are in very safe and caring hands. Janice is the first person in 6 years that my Wheaten Terrier is comfortable with. Arwin waits for her everyday, and is so excited to see Janice. It was always extremely stressful in the past planning weekends away as I knew that she would spend the entire time hiding either under the dining room table or under my husband's desk. I can not tell you how much it means to my husband and I to have a weekend away for just the two of us. Not only are the overnights great, but the daily walks as well (so that I can go to work and not worry about Cabo getting bored and eating shoes). He is exhausted when I get home so I don't even feel the need to go for a walk straightaway, I can actually get dinner ready and eat first. Our life has changed so much since Janice came into it and I don't know how I'll be able to thank her enough. I especially love the daily diary with the pictures. Not only is it great being able to see my dogs enjoy themselves, but I love seeing the other dogs that she walks. I read the diary as soon as I get into the house (but after I have had my canine hugs and kisses). Nick even reads a couple of passages of it to me over Skype a couple of times when I was in Europe. I never worry that they will be out of water, overheated, too cold, neglected, or forgotten about when they are with Janice. She treats them the same way that I treat them, making her one of the few people I know, that I will allow to take care of them.
She is a treasure and highly recommend her. Lynne M in Bearspaw (Mom to Arwin and Cabo)
---
This will confirm that Janice Wagner of Furbabies Walk 'N' Sit Pet Services has been looking after and walking our dog "Tucker" since August, 2011.
"Tucker" loves Janice, which both my husband and I have witnessed when she comes to get him – he just loves to see her and can hardly wait to go with her (totally ignores us).  Janice takes exceptional care of Tucker when he is out on his walks and with his friends.  We have also had Janice stay over at our home to look after Tucker and watch our house.   I would recommend Janice to take care of any pet that I had as she is loving, kind, responsible and really takes good care of her furry friends. – Jane M.
---
THIS IS A REFERRAL FOR THE CHARACTER AND WORK IN PET-CARE OF JANICE WAGNER WITH "FURBABIES" PET-CARE.
I HAVE KNOWN JANICE FOR SIX YEARS AND AFTER FIRST MEETING HER AND LETTING MY DOGS INTERVIEW HER, I WAS COMPLETELY CONFIDENT IN HER ABILITY TO CARE FOR OUR DOG MEMBERS OF THE FAMILY. WE HAVE 2 'ENGLISH BULLDOGS' AND A VERY OLD TERRIER CROSS WHO IS DEAF AND NEARLY BLIND. THE BULLDOGS ARE A VERY GOOD JUDGE OF CHARACTER AND WILL LET ME KNOW IMMEDIATELY IF THEY LIKE AND TRUST SOMEONE. WITHIN MINUTES OF JANICE BEING IN OUR HOME THEY WERE COMPLETELY AT EASE AND PLAYING WITH HER AND SHOWING THEIR TRUST.
I MYSELF, FEEL A TOTAL PEACE AROUND JANICE AND I QUICKLY REALIZED HOW WELL SHE UNDERSTANDS ANIMALS AND WANTS TO GIVE THEM EVERYTHING THEY MAY NEED TO BE HEALTHY AND HAPPY.
WE HAVE ENTRUSTED HER ALSO WITH THE CARE OF OUR HOME WHILE WE'RE AWAY. I BELIEVE HER BACKGROUND IN EMS, WORKING WITH THE ELDERLY AND SPECIAL-NEEDS PEOPLE, SHE IS MORE THAN QUALIFIED AND PREPARED FOR THIS LINE OF WORK.
SHE CARRIES OUT HER DUTIES WITH COMPASSION, HUMOUR, AND RESPECT FOR BOTH THE PETS AND THEIR OWNERS.
I WOULD NOT HESITATE TO WELCOME HER INTO YOUR HOME AND TO ALLOW HER TO BE A PART OF YOUR PETS LIVES. – ESTHER K

---