About
Thank you for visiting our website. My name is Janice and I'm owner/operator of Furbabies Walk 'N' Sit Pet Services. We know what brought you here. You have pets. You work full-time or like some of us, more than full-time. You may work shift work or have a demanding job that keeps you away from home for long periods of time. You may have a busy lifestyle or have an unexpected emergency that has called you away. Whatever the reason, you came looking for some help. So you need someone to come in and take care of your beloved pets.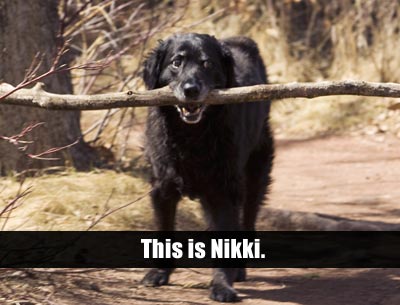 As a pet owner myself, I used to take my dog Nikki to a kennel whenever I worked shift work or went out of town. She was stressed and wouldn't eat. She at times would get sick and hated being confined. Then I discovered dog walking and live in/out pet sitting services. We both loved it. Nikki got to sleep in her own bed (well, mine), stay with her other family pet members and be in the comfort and security of her own home and surroundings. She was able to have her regular walking routine, her usual diet regime, exercise, toys and treats and play time (not to mention all the snuggles and cuddles I heard she absolutely loved). More importantly, I had that peace of mind that she was not stressed out, which in turn made our time away from home less stressful and more enjoyable.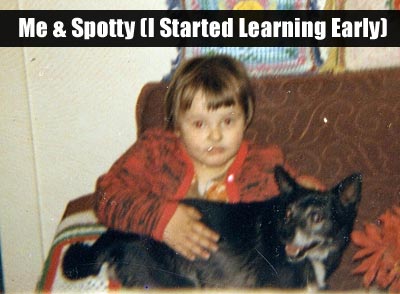 So a little about me. I have been an animal lover all our life. Animals were an important part of my life growing up. I've taken care of my own pets, as well as those of friends or friends of friends. I have two passions, animals and writing. Over the years I kept hearing or reading about "following your dreams", "live your passion". The messages were constant. Friends said it. People that mean the most to me now are saying it and encouraging me to do both. Welcome to my first passion. Stay tuned for the second (blog coming soon). I want to be included in that group of people that ask themselves, "I get paid for this?" So thanks to the people closest to me, I now have a growing business called Furbabies Walk 'N' Sit Pet Services. I'd also like to add that my beloved companion of sixteen years, Nikki, also inspired this dream. I saved her life in rescuing her and believe she saved mine by teaching me about love and acceptance, compassion, patience and being responsible for another living creature. More important she taught me about devotion. Her care, happiness and well-being were of the utmost importance to me. Now I want to do the same for your beloved pet.
My previous relevant experience includes several years with Emergency Medical Services, working with disabled adults/children (transport, support and personal care of adults/children with disabilities), as well as several years experience in the customer service and hospitality field. (I now bake a mean dog cookie) I can utilize all my life experiences and abilities which will in turn compliment this dog walking and pet sitting endeavour. I've taken care of and served people most of my life. Now it's time to switch my focus to the animals and follow my passion.
At Furbabies you will have the peace of mind knowing your pet(s) will receive the level best care, structure, respect, love and attention. We understand how important your pet is to you and your family. They are an important part of your family. So we will strive to treat them as if they were our own. (As a client, your family is our family) They will be safe, loved, get tons of attention, socialization, stimulation, direction, respect, exercise, care and affection. These are all important ingredients in making any pet happy and healthy. We am committed to keeping you and your pet happy and satisfied with the highest of standards. Smiling faces and wagging tails are important to us. (Yours and your dog's respectively). Big or small, we'll care for them all and will tailor our services to best suite your individual and unique needs.
We don't profess to know everything and are always learning. We at Furbabies haven't adopted just one method (although we do believe in having a calm, assertive energy when dealing with animals). Our philosophy is, we can learn from everyone in this field and strive to stay current on training techniques as well as studying dog behavior.  We are being mentored by some of the best in the business. Expanding our knowledge to better serve you is our main focus.
We are booking up so please contact us soon if you have any questions. We look forward to hearing from you, and the opportunity to meet with you to earn you and your pets trust and discuss all your pet care needs.
Our phone number is 587-777-9255.
---
This is Jack. I first met him in 2011 when his previous owners hired me to walk Jack and his sister Rogue, who moved to Calgary with their owners from South Africa. Over the years, this sweet soul stole a piece of my heart. A couple of years ago Rogue had passed on and the owners, now with small children, felt he would have a better life with someone who had the time for him. They asked me if I would take him and I didn't hesitate.