Dog Sayings
"Give man a dog for the health of his soul" Hildegard von Bingen
"A dog can say more with a quick wag of his tail than many people who talk for hours"
Attributed to Louis Armstrong
"My dog is dearest to my heart,
Man says it is a sin,
My dog is true in the tempest of life,
And Man not even in the wind" -St. Francis of Assisi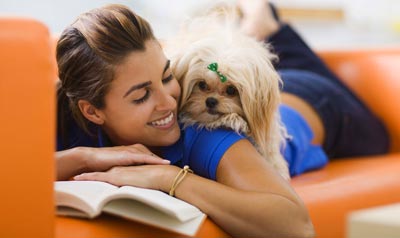 "I think dogs are the most amazing creatures; they give unconditional love.  For me they are the role model for being alive."-Gilda Radner
"Dogs are miracles with paws."- Attributed to Susan Ariel Rainbow Kennedy
"You enter into a certain amount of madness when you marry a person with pets." -Nora Ephron
"The greatness of a nation and its moral progress can be judged by the way its animals are treated." -Mohandas Gandhi
"I am in favor of animal rights as well as human rights. That is the way of a whole human being."-Abraham Lincoln
An animal's eyes have the power to speak a great language.
Whoever said you can't buy happiness forgot about puppies and kittens.
My goal in life is to be the person my dog already thinks I am
No matter how little money and how few possessions you own, having a dog makes you rich
Our perfect companions never have fewer than four feet
Dogs are not our whole life, but they make our lives whole.